Is Cristiano Ronaldo gay or straight?
Here you find the sexual orientation of Cristiano Ronaldo.
Do you disagree? Please
Inform us
.
Cristiano Ronaldo is
heterosexual / straight
Why people think Cristiano Ronaldo is not gay

Cristiano Ronaldo is dating
Irina Shayk
(from May 2010-present)

Cristiano Ronaldo had a fling with
Kim Kardashian
(from Apr 2010-Apr 2010)

Cristiano Ronaldo had a fling with
Paris Hilton
(from June 2009-June 2009)

Cristiano Ronaldo dated
Nereida Gallardo
(from June 2008-July 2008)

Cristiano Ronaldo dated
Jasmine Lennard
(from June 2008-June 2008)

Cristiano Ronaldo was rumored to be with
Luciana Abreu
(from Sep 2007-Sep 2007)

Cristiano Ronaldo dated
Gemma Atkinson
(from Jan 2007-May 2007)

Cristiano Ronaldo dated
Merche Romero
(from Jan 2005-Sep 2006)
Do you like Cristiano Ronaldo?
Cristiano Ronaldo gaydar
According to 4039 visitors Cristiano Ronaldo is
75%
gay.
The average gay-rating on gay-or-straight.com is 69%, which means Cristiano Ronaldo has been voted highly gay.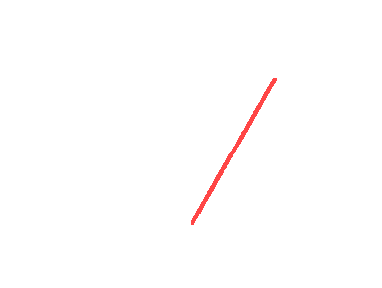 Please vote! How gay is Cristiano Ronaldo?

not gay - - gay
13 Comments
@ 2012-01-29

75

up,

38

down
I kind of feel sorry for him and other gay footballers. There is always so much pressure on them to seem straight at all costs. Poor Cristiano.
Chris @ 2012-02-10

42

up,

17

down
I agree. I think a very large amount of effort (and money) goes into creating a security blanket for him. He's an extremely valuable commodity and it's something his clubs just have to do.
@ 2012-02-24

65

up,

64

down
Just because you people want him to be gay, doesn't mean he is... -__-;

@ 2012-02-24

54

up,

25

down
Wanting him to be straight is not exactly fair either. The guy is an excellent footballer...... and he is gay. No big deal, right? That is, of course, unless you're some starry eyed girlie with a crush on him or some disillusioned guy who thinks great athletes MUST be hetero.
Geoff @ 2012-02-26

32

up,

24

down
I would definitely like to dribble over his balls!
@ 2012-04-22

41

up,

17

down
He had a fling with a guy from cape town, south africa, been spotted a lot, and its confirmed by the guy, they had a fling, if you ask cristiano he wil admit its true
Xas @ 2012-05-13

52

up,

4

down
Also, the birth of his baby -By a surrogate mother- seems very suspicious for me, especially for Cristiano's age (25 years) and the mysterious surprise of his decision. I would understand this kind of decision for a man in his 40s., without a clear partner and desire of having children.
ItalianGuy @ 2012-06-16

44

up,

10

down
High probability he's gay... He's got too vanity to be a straight. He likes to shave his legs and his chest, and I saw him on tv, he doesn't look like a straight but a beautiful gay (or bisexual) who tries to hide his other side. I'd love to see other famous football players to do outing about their homosexuality or their bisexuality. People and supporters will continue to follow them as before they always done.
Jody @ 2012-07-01

52

up,

10

down
His dating profile says it all. His dated all the girls you would expect a gay guy to date in order to try and throw people from the fact that he is gay. I mean look at his beards.
ItalianGuy @ 2012-07-01

26

up,

7

down
he isn't a cyclist. Not a swimmer too. He's a football players and he doesn't need to shave his body. Simply he loves to take many care of himself. Too many care, just as each famous gay. Are you a gay? Have you ever looked into his eyes? I think he plays a role and I saw it well. Finally, if it was true I'm not homophobic, and you? Have you ever considered that gays exists? This eventuality doesn't offend me.
@ 2012-09-02

26

up,

7

down
I think his religion also has a part to play in the cover-up. Poor guy has christ in his name talk about pressure.
@ 2012-11-09

48

up,

13

down
Is there anyone who still believe that he is straight?
fs @ 2012-11-14

41

up,

15

down
Most obvious gay football-player. Unfortunately he is ashamed to come out. It would be a relief for a lot of gay football-players if he did, while he is still actively playing.