Is Vin Diesel gay or straight?
Here you find the sexual orientation of Vin Diesel.
Do you disagree? Please
Inform us
.
Vin Diesel is
heterosexual / straight
Why people think Vin Diesel is not gay

Vin Diesel is dating
Paloma Jimenez
(from Jan 2007-present)

Vin Diesel dated
Maria Menounos
(from Jan 2006-Dec 2006)

Vin Diesel dated
Michelle Rodriguez
(from Jan 2001-Jan 2001)
Do you like Vin Diesel?
Vin Diesel gaydar
According to 1505 visitors Vin Diesel is
69%
gay.
The average gay-rating on gay-or-straight.com is 69%, which means Vin Diesel has been voted highly gay.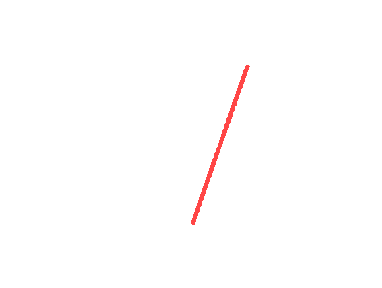 Please vote! How gay is Vin Diesel?

not gay - - gay
10 Comments
snort @ 2012-03-19

0

up,

0

down
Only dates in Europe, huh? That is the wackiest excuse I've ever heard. His fanboys would die if they knew.
TODD WINDSOR @ 2012-04-09

0

up,

0

down
Vin Diesel is well accepted as being gay among the film community although he has done a great job at hiding it.
Again, because he is not great looking and is rumored to be a plus in the sack (he supposedly hustled and did work for gays) not many people seem to pursue his sexuality.
He does have a great speaking voice.
Alex @ 2012-05-27

95

up,

4

down
I prefer to quietly date in Europe...
Tom Davis @ 2012-06-19

119

up,

33

down
I'm a limo driver and all Vin did was hit on me to go with him to his hotel room for sex. I was really disappointed because I'm a fan of his. He was really dirty and really gay. I did not go and he got pissed off. He's totally and completely gay.
Rick @ 2012-07-06

95

up,

2

down
Im in lOve with him
Ruby @ 2012-07-12

89

up,

18

down
Hunks prefer hunks over softy girlies, because they are soooo gay!!!
Brookelyn @ 2012-08-13

7

up,

113

down
Theres no way he is gay ughhh hes gorgeous
Meter reader @ 2012-09-25

0

up,

0

down
He is 100% homo mojo
Roy @ 2012-12-19

16

up,

103

down
@ Tom Davis... only in your dreams pearl-jam breath.
ren @ 2013-02-16

0

up,

0

down
@ Tom Davis.... I believe you .... I think he way giving the guys the eye when he was here for a charity event.... I kind of got the gay vibe as well..