Is Ryan Reynolds gay or straight?
Here you find the sexual orientation of Ryan Reynolds.
Do you disagree? Please
Inform us
.
Ryan Reynolds is
heterosexual / straight
Why people think Ryan Reynolds is not gay

Ryan Reynolds is rumored to be with
Blake Lively
(from Oct 2011-present)

Ryan Reynolds was rumored to be with
Sandra Bullock
(from Dec 2010-Sep 2011)

Ryan Reynolds was married to
Scarlett Johansson
(from Apr 2007-Dec 2010)

Ryan Reynolds was engaged to
Alanis Morissette
(from Jan 2004-Feb 2007)

Ryan Reynolds dated
Rachael Leigh Cook
(from Jan 2001-Jan 2002)
Do you like Ryan Reynolds?
Ryan Reynolds gaydar
According to 1671 visitors Ryan Reynolds is
72%
gay.
The average gay-rating on gay-or-straight.com is 69%, which means Ryan Reynolds has been voted highly gay.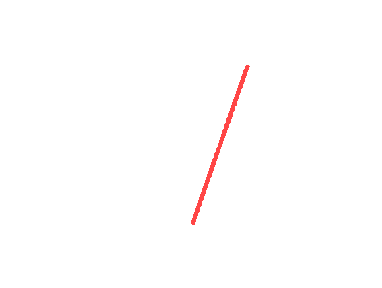 Please vote! How gay is Ryan Reynolds?

not gay - - gay
15 Comments
Myles @ 2011-12-21

14

up,

1

down
I could say this because in an interview he would love to do a love scene with Robert Pattinson of Twilight fame.

Love the site.

Myles
Amanda @ 2012-01-30

2

up,

22

down
In my opinion, Ryan Reynolds is no way Gay, nor bi. if he was, He would have said something by now.
@ 2012-01-30

1

up,

0

down
Amanda - why would he say something? Aside from the fact that actors lie about their homosexuality all the time, I doubt he thinks it's any of our business.
Scott @ 2012-05-01

51

up,

6

down
Funny how the hotter the guy, the gayer his rating...
Annonymous @ 2012-07-25

1

up,

0

down
I'd suck him dry.
Jady @ 2012-10-20

52

up,

3

down
He is in* cover* ( beard) relationships. I still think he is hot and a great actor. Sexuality does not matter and it is a shame that so many of these stars have to hide theirs( or at least feel they do).
Joselin @ 2012-11-22

32

up,

2

down
I'm so tired of gay actors using beards...he was desperate to imply immediate dating during fake marriage divorce. Charlize Theron? Why is Hollywood forcing these huge stars into covering for each other constantly? Everyone knows Cary Grant had gay lovers, as did Katherine Hepburn. They all played straight roles just fine. He played straight w/ Sandra Bullock, and it's one of the few super profitable rom-coms of this era. Why can't these poor people just come out already? Who created the modern paradigm that actors must be in the closet?....they should all come out en masse. People are ready.
Ray @ 2012-12-27

86

up,

3

down
Stars like Ryan Reynolds can't come out of the closet if their major roles are romantic masculine leading man types like he's been playing lately. That was Cary Grant and Rock Hudson's problem and why they were in sham marriages. Look what happened to Rupert Everett's career. They eventually come out when they are no longer in danger of ruining their careers like Richard Chamberlain, etc. it must be frustrating to be attractive, have needs and have to suppress it.
@ 2016-02-24

1

up,

0

down
Ryan Reynolds has come out and said he's bisexual :)
Ryan Reynolds @ 2016-02-29

1

up,

0

down
he prolly gay no judging tho he still beautiful to me
Brian Lawlor @ 2016-04-11

1

up,

0

down
If he isn't Gay then I'm straight.
yo mama @ 2016-07-17

1

up,

0

down
He's straight! Get yo facts right partner..
Markus @ 2016-12-12

1

up,

0

down
Just watched the movie Ded Pool. Ryan comes across to me as very gay. No question in my mind. (well, he could be Bi, but that's not offered as a choice in your survey)
Cmon @ 2017-01-29

1

up,

0

down
Close your eyes and listen to his voice.
MilkMachine @ 2019-02-03

1

up,

0

down
I'd be happy if he was DL and lived next door- Maybe he could explain some things about his movies