Was Michael Jackson gay or straight?
Here you find the sexual orientation of Michael Jackson.
Do you disagree? Please
Inform us
.
Michael Jackson was
heterosexual / straight
Why people think Michael Jackson is not gay

Michael Jackson was married to
Debbie Rowe
(from Sep 1996-Oct 1999)

Michael Jackson was married to
Lisa Marie Presley
(from May 1994-Aug 1996)

Michael Jackson was rumored to be with
Brooke Shields
(from Oct 1984-July 1984)
Do you like Michael Jackson?
Michael Jackson gaydar
According to 3484 visitors Michael Jackson is
72%
gay.
The average gay-rating on gay-or-straight.com is 69%, which means Michael Jackson has been voted highly gay.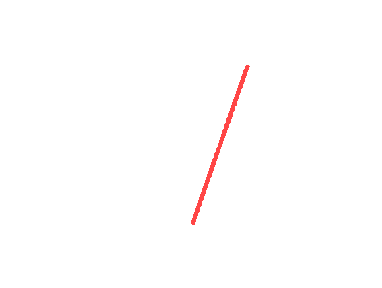 Please vote! How gay is Michael Jackson?

not gay - - gay
20 Comments
Screw you @ 2012-03-06

96

up,

80

down
He was a creeper
Viki @ 2012-03-08

93

up,

62

down
Totally GAY ! Just had to be waaay in the closet..due to fame and pressure...its clear as day he was gay...plzzz just visit any gay club you will find tons of drag queens that have the same mannerism.
blythe5050 @ 2012-03-15

38

up,

79

down
what does his mannerism have to do with it when he turned several gay advances down
@ 2012-03-17

46

up,

104

down
he was a peado, a gay peado :S
@ 2012-06-17

109

up,

42

down
For me he was gay and trying to hide even to himself. Come one, he had female mannerism in everything. He had a lot of gay undertones. He had a female voice, his face didn't look really male type anymore after he took some surgery and he had surgery because he wanted to have a dlicate face like a woman. He used to wear fully make-up even when he wasn't on the stage, so come on, to me he was gay and he had a lot of difficulties with women. He never had a real and long relationship, all the women left him into a while and he didn't seem really interested in them. He was forced by his own fame and family to claim he was straight but he wasn't so he lived his whole life pretending of being someone else and that's sad. I think he never felt free of being what he really wanted to be.
larry @ 2012-06-30

92

up,

66

down
gay are you kidding me I dont think he was even human!
Ashley @ 2012-07-16

77

up,

108

down
You're all so rude and immature. He was straight. If you see any documentaries or videos from when he was with friends or whatever he talked about girls and did not have gay mannerisms. His entire family has soft voices and nobody accuses his brothers of being gay? Maybe a lot of you are just insecure, jealous guys whose girlfriends/wives grew up loving Michael?
@ 2012-07-22

104

up,

44

down
Ashley it's clear you're defending him because you're a fan of him, but you're lying saying he did not have gay mannerisms... it was so evident he was effeminate, come on... look how he danced in Human nature in This is it and how can you tell he did not have gay mannerisms? He often moved like a gay, you have to be honest. Even in The way you make me feel video he seemed gay or effeminate a lot in every movement and he had not a soft voice, yours is just an eufemism or an excuse..... he had a female voice, not soft. His brothers have soft voices you're right, but not female voice like Michael had so there's a big difference. I can tell Jermaine sang "Smile" at Michael's funeral had a soft male voice while when Michael sang "Smile" had a soft female voice and that's it. Be honest. Michael looked gay in everything he did, not just because of his voice or movements... no wonder why he never had a serious and believable relationship with a woman.
jay @ 2012-07-27

39

up,

38

down
I think he was Bi-curiousl. He dated women and was curios or dabbled with men. yes he did have female characteristics form the make up, delicate face, and eye lashes and wigs. but I think he did dabble in men. I do not think he was a molester tho. He was just a kind, good human being that happened to be in the closet. thats all..R.I.P King of POP
Jleg @ 2012-08-05

59

up,

83

down
Michael Jackson's WIVES have all said,,, including Lisa Marie Presley have all said that there was no doubt in their hearts and minds that this man was HETERO-. Those are the people who knew him intimately and ; so, I believe THEM! As far as gay mannerisms--I have gay friends who have hetero- mannerisms... So who are you to determine that because he had a light tone to his voice that he was gay!
Silly wabbit!
Megan @ 2012-09-16

29

up,

31

down
WTF screw you larry he was obviously human you're not even the slightest bit funny R.I.P Michael
Evie @ 2012-09-28

86

up,

23

down
Michael Jackson? Quite Straight? Umm, you're kidding, right? ~psst~ Lol!
Kiera @ 2012-11-12

30

up,

62

down
Why cant i go somewhere without michael jackson being made fun of to no end. Look the guy was straight and thats it. who are any of you to accuse him of being homosexual and all you have as so called proof is that he had gay mannerisms (wtf), a soft voice, and he was a pedo (which he was not). Get some better "proof" then we will talk.
Intelligent person @ 2012-11-30

27

up,

82

down
Michael was definately NOT gay. He had several girlfriends and was married for two times. He always spoke about his relationship with Brooke Shields and how much he loved Diana Ross and Lady Diana. And even if he was gay (and he WAS NOT!!!), why does that matter? He had a beautiful soul, he helped so many people all around the world and filled our hearts with his wonderful music... Nothing else matters...
sam @ 2012-12-02

39

up,

29

down
Aww, who cares if he was straight or gay....he was a fantastic entertainer who I have fantasized about since he was a young, good looking guy with chocolately brown skin, didn't care for his later look that much though I know the pale skin was due to vitiligo. I also liked his nose when it was big and his sexy African American features. So sexy!!!!!!
madleine @ 2012-12-04

28

up,

50

down
I honestly don't care if he was gay or straight.But the fact that he was androgynous doesn't mean he was gay.He was misterious,enigmatic,sexy,and very sweet.The mix between his childlike innocence and his power on stage is very erotic.That's why many girls fell in love with him.
@ 2012-12-17

80

up,

25

down
Come on, he was a closet gay who forced himself to seem interested in women while he wasn't. Don't pretend to be blind, he was gay. Brooke Shields knew it that's why she didn't want to marry him and his marriages have been just a cover. No matter what they said publically, but those marriages weren't consummate. Debbie Rowe had his children by vitro and everybody knows that and Lisa Marie Presley maybe lied when tried to make him looking straight. I don't buy neither for a second that he was straight. Only his obtuse fans can buy it.
brigha from UK @ 2013-01-03

42

up,

18

down
When the police raided Neverland they found MJs soft p*rn collection which went back over 10 years. All of it was heterosexual. His website history was extensively examined by the LAPD. It also showed a history of heterosexual sites.
MJ contrived his image in the 1960's when ALL performers needed a 'gimmick'. Freddy Mercury and George Michael pretended to be straight. Why wouldn't MJ pretend to be gay?
I think he wanted to appeal to the largest demographic. The girls thought he was hetero, the gay guys thought he was homo, the mums thought he was asexual and the kids thought he was pre-sexual.
And so long as he kept people guessing, he would sell more records.
He was a very intelligent guy, who knew all about marketing.
Shae @ 2013-01-06

29

up,

80

down
There was nothing "gay" about him. Your basing shit off stereotypes. It is a FACT that Michael has always been soft spoken, his pitch when he spoke, that tone y'all call feminen that was a gimmick. It always has been, there are plenty of interviews with fam and friends that confirm so. It was a voice trick Michael learned in the studio growing up and he thought he sounded pleasant with the tone he chose - which he did. If you wanna hear his REAL, averaged pitched voice then watch Ghosts long version, he talks there and sounds like a regular guy. And he was not effeminate, it was the 80s he was androgynous like many artists at the time, ie Prince, David Bowie, etc. Stereotypical effeminacy would be flamboyance and lisps and hand wave and other "gay" shit like that for lack of a better word. Other than that Mikes always been a gentle dude from the start, you should watch his interviews growing up, teenager and as a kid. If you go on youtube now you'll find tons of rare vids and interviews that show Michael as just that -gentle. Michael never even spoke of his orientation, only when asked did he state the fact of his heterosexuality. Which is a great thing, he knew he had just as many gay fans as straight, that's why he always chose to focus on the music and the people he helped. Michael Jackson was a very sexy ANDROGYNOUS man, which is why he appealed to both sexes equally. Gay, straight, or bi you cannot denie his charisma, enigmatic and erotic moves, his cover music video of the Beatles Come Together is a great example of this, very sexy;

http://m.youtube.com/#/watch?v=CDu0ECTIkLU&feature=related

Ive always seen Mike as neither male nor female, black or white, gay or straight, only simply Michael Jackson - a human being since I was a lil girl. He dedicated his entire life to demonstrating that type of equality and oneness of humanity. Cant we remember and appreciate him for that? Now say he was attracted to men - would that make him any less a beautiful person? He family, and friends have said he is straight, what reason is there to not take their word for it?
Richard @ 2013-01-12

59

up,

7

down
Rest in peace Michael. Thank you for your music and your gentle, loving spirit.