Is Kristen Stewart gay or straight?
Here you find the sexual orientation of Kristen Stewart.
Do you disagree? Please
Inform us
.
Kristen Stewart is
heterosexual / straight
Why people think Kristen Stewart is not gay

Kristen Stewart is rumored to be with
Robert Pattinson
(from Jan 2008-present)

Kristen Stewart dated
Michael Angarano
(from Jan 2005-Jan 2009)
Do you like Kristen Stewart?
Kristen Stewart gaydar
According to 2695 visitors Kristen Stewart is
82%
gay.
The average gay-rating on gay-or-straight.com is 69%, which means Kristen Stewart has been voted highly gay.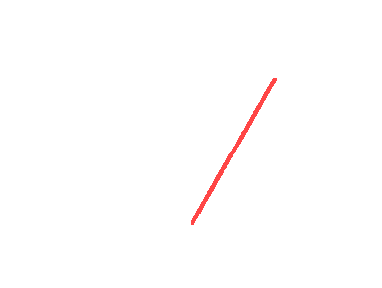 Please vote! How gay is Kristen Stewart?

not gay - - gay
39 Comments
Spencer @ 2011-12-07

6

up,

160

down
She is getting married to Robert Pattinson! She is not gay!!!!!!!!!!!!!!!!!!
@ 2011-12-09

154

up,

4

down
Marrying a man does not mean anything
rickyboi @ 2011-12-14

0

up,

0

down
just watch panic room, i mean really.
DosntMatter @ 2012-01-04

114

up,

8

down
She is so Gay :|
@ 2012-01-22

64

up,

4

down
Marrying a gay guy makes you his beard. Or him yours.
Taylor @ 2012-02-06

45

up,

13

down
her and rob are gay, and she looked like a guy before in like 2004 so no wonder its working out
@ 2012-02-07

70

up,

5

down
A lesbian marries a gay man and both their image problems are suddenly solved!
@ 2012-02-21

32

up,

2

down
obvz.
Pinkston Willington CoconutHead @ 2012-02-24

35

up,

30

down
this bitch is just straight up gay. thats why she has no chemistry with nobody in her movies. she's too gay to function hence why this bitch can even cooperate and seem well put together in terms of presenting herself. I love her hair though
Kezza @ 2012-03-07

0

up,

0

down
Kristen is as gay as the day is long! Rob is also gay and he is what's known in the business as a "beard" i.e a cover-up for her sexuality. Love ya Kristen! ;)
Erin @ 2012-03-08

10

up,

68

down
Kristen dresses like a normal girl. Not a hollyood star frilly girl, but a normal girl. Because she acts normal, you people call her gay. But she ain't.
chris @ 2012-03-23

8

up,

40

down
Why is that in the real world people have to come out as gay before people know but in Hollywood if your presumed gay if you come out or not. Leave her alone and stop telling her what she is. She dates dudes.
lol @ 2012-05-17

96

up,

2

down
Kristen Stewart and Robert Pattinson being married was a big lie. Look at her reaction when she's with guys, you'll get the same emotionless facial expression as she had during all the Twilight movies. Now watch how happy she gets when she is interviewed with her female costars. She has never once even jokingly talked about being with a guy, but she has with all of her female costars. She kissed Nikki Reed in a photoshoot for no other reason than just to kiss. She said Dakota Fanning was a better kisser than R-Pat and that werewolf dude. Just recently was in interviews saying she wanted to get with Charlize Theron. In that same movie she got to kiss Chris Hemsworth, and she said it was awkward. Go look at Chris Hemsworth and tell me what straight girl would say it's awkward to kiss him. She's gay as can be, just a matter of time now.
Team Kstew @ 2012-06-04

77

up,

6

down
Dude, I'm a lesbian and I used to date dudes(as did a lot of my lesbian friends)...one was even married. Doesn't mean anything. Really. She is a normal girl but I mean if you saw me you'd say I was a "normal girl". I get all dressed up to go out like any other girl so there's that as well....I guess I just personally busted most of your arguments :)

She's totally gay. I personally can't wait til she finally comes out and embraces it! She's wonderful.

And I also have to agree, if she were stright kissing Hemsworth or whatever his name is wouldnt be awkward. He's pretty good looking.
Klover @ 2012-06-19

68

up,

2

down
BEEEEEp BEEEEEp BEEEEp! Ya hear that? that's my gaydar going off. Totally gay. Takes 1 to know one. Peace
@ 2012-06-24

14

up,

7

down
i'd love it if she were lesbian omg! that would be amazing lol. I'm not lez but if she were to ADMIT IT id be in euphoria
KStewMADGay @ 2012-06-29

60

up,

2

down
Kristen Stewart is the gayest of the gay.
Luzz @ 2012-07-03

1

up,

23

down
She is weird xD can be gay or not, but never will can know, because not talk about her life...
Jordan @ 2012-07-16

23

up,

5

down
Dunno if she's gay but I fricken hope so! I'm in love with her haha
UrSoGay @ 2012-07-16

35

up,

0

down
Dakota Fanning was kissed by Kristen Stewart

@ 2012-07-18

52

up,

2

down
KStew has even said in interviews that it was better kissing Dakota rather than Rob. GAY. And her childhood crush was Natalie Portman! I'm so excited for when she comes out aha
hele @ 2012-07-22

34

up,

0

down
hope she's xD
i think so, she is exactly like kate moennig. xDD love her <3
Jessie @ 2012-07-29

49

up,

0

down
She couldn't be more gay. Seriously.
sam @ 2012-07-29

16

up,

2

down
in light of recent events i think we have our answer...
gien @ 2012-07-29

32

up,

0

down
definitely gay, love her to bits
Moreorlez @ 2012-08-23

42

up,

0

down
I still find funny when people say "she's not gay, she dresses like a girl" or "she dates guys" oh c'mon! how old are those poeple? 12? have you ever seen portia de rossi? and being married to a man doesn't mean anything, just means that the girl fell for the dude! nothing to do with sexual orientation, as simple as that. Oh ignorant people *sigh*
Trina @ 2012-09-20

31

up,

3

down
The whole Pattinson/Stewart thing was clearly a lavender arrangement.
colleen @ 2012-10-10

8

up,

14

down
She isn't marrying him anymore if anything she's bisexual
Pegasus @ 2012-11-28

29

up,

2

down
Please be gay Kristen D: I'm so obsessed with you XD
Bunny @ 2013-01-07

36

up,

1

down
Oh my.. I believe she is, 100% gay. It's pretty obvious. I'm a girl and I'd die just to get one kiss from her. OMG. <3
Nohe @ 2013-01-19

44

up,

0

down
She's sooooo gay ! And I don't say that because of her style or something but juste because of the way she acts when she is with girls, the way she looks at them !! I can't wait till the day she'll come out !!!
Mary @ 2013-01-29

46

up,

1

down
Well, she sure as hell seems gay when she's around Dakota Fanning haha.
Sofia @ 2016-02-28

0

up,

0

down
She's dating girls that's not heterosexual.
@ 2016-02-29

0

up,

0

down
Yella
Madison @ 2016-06-16

0

up,

0

down
Girl is gay as day is long. Love her. :)
Madison @ 2016-06-16

0

up,

0

down
Girl is gay as day is long. Love her. :)
Trevor @ 2016-12-16

0

up,

0

down
She is bisexual
DG @ 2017-03-07

0

up,

0

down
Kristen Stewart has publicly declared she dates women, too. Bi would seem appropriate.
anon @ 2019-03-03

0

up,

0

down
"And I'm like so gay, dude" Kristen Stewart, who's also been known to date various woman, on SNL. How exactly ist that woman heterosexual? Just interested