Is Johnny Depp gay or straight?
Here you find the sexual orientation of Johnny Depp.
Do you disagree? Please
Inform us
.
Johnny Depp is
heterosexual / straight
Why people think Johnny Depp is not gay

Johnny Depp is dating
Vanessa Paradis
(from June 1998-present)

Johnny Depp dated
Kate Moss
(from Jan 1994-Jan 1998)

Johnny Depp dated
Winona Ryder
(from June 1989-Oct 1993)

Johnny Depp was engaged to
Jennifer Grey
(from March 1989-Jan 1989)

Johnny Depp was engaged to
Sherilyn Fenn
(from Apr 1986-Jan 1988)

Johnny Depp was married to
Lori Anne Allison
(from Dec 1983-Jan 1985)
Do you like Johnny Depp?
Johnny Depp gaydar
According to 4236 visitors Johnny Depp is
39%
gay.
However, the average gay-rating on gay-or-straight.com is 69%, which means Johnny Depp is very straight in comparison to other celebrities on this website.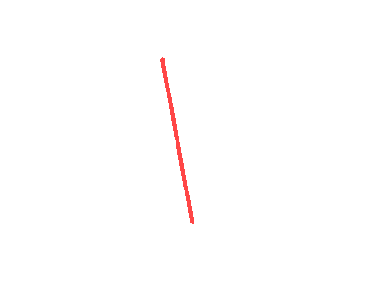 Please vote! How gay is Johnny Depp?

not gay - - gay
11 Comments
@ 2012-03-08

181

up,

12

down
I guess he was exchanging a different kind of blow for roles than most actors. Cute.
Hate depp @ 2012-03-18

232

up,

169

down
Johhny Depp is a complete loser and hope he never makes another movie for the rest of his miserable life. Let France keep his sorry a#*!
Love Depp @ 2012-04-06

93

up,

210

down
He's a nice person, fantastic actor, gorgeous, man and sweet Dad to his kids. And he left France, btw. He keeps his sexy a** in LA when not filming another movie where he'll be making $$$$, unlike the HATERS. Haters never win - their hatred consumes them like maggots consume corpses.
You fool @ 2012-06-15

72

up,

135

down
He's not gay. Just because he sometimes enjoys in joking about being gay doesn't mean he is and I think that if he really was gay, he'd do everything to hide his nature so he wouldn't joke about it at all because a person who is really gay, would never make fun of his own nature and would never joke about himself as gay because it would be crazy. Johnny is cool and just love to joke but it's so evident he likes women. He has a longtime partner and two children and he had a lot of beautiful women in past and there's something else... people say he also has got a big... size... you know...
Anonymous @ 2012-06-16

70

up,

120

down
I agree, Johnny is not gay at all! He jokes a lot about that but come on, gay people would never joke about their nature 'cause there wouldn't be nothing to joke for them and that's it. Depp is a real man, maybe not a macho guy neither, but one of the fewest truly straight men in show business on this earth... he's a very good actor and a very good father for his 2 children and he's very loyal to his wife french actress and singer Vanessa Paradis (they are not married actually but it doesn't matter because when you live since so much time with a woman and have children with her, it's like a marriage). No matter what gossip say about him flirting and having affairs with very very young girls because Vanessa say they all are stupid gossip and that he's very loyal and honest to her.
The truth @ 2012-06-22

103

up,

9

down
It makes me laugh reading Johnny is loyal to his wife...... they have split it's official now and I think it's because of his behaviour. People say he used to cheat her a lot, he didn't want to stay with her anymore and now they're done. He likes young girls come on, it's so clear he's always having affair with young models and actress, don't be silly in thinking he's a saint. Yeah, he's a man, never thought he's gay but the point is that he's not a good guy, poor Vanessa. He left her just because she's not so young or hot anymore, so maybe now he's looking for another beautiful young woman. Yeah he wants to try new things, have new emotions... yeah yeah, mid-life crisis...
Depp Fan @ 2012-06-25

51

up,

86

down
Dont get me wrong, i love him. Hes a great actor. Very good, but you do have to admit he does have a small amount of womanly features.
LoveJD @ 2012-07-03

64

up,

62

down
He is an amazing actor. And you can be jealous all you want. He can play any role and takes hours after filming just to sign and talk to fans. That is a real celebrity that doesn't want to be in the light and in papers all the time. He is NOT GAY and all of his ex girlfriends would prolly agree. Grow up and go ask Justin Beiber if he's gay.
Mickey @ 2012-07-13

59

up,

42

down
Depp fan you said "he does have a small amount of womanly features" and what are you talking abou? It doens't matter that when he acts he could seem a little bit gay sometimes because it's just acting, but in real life and not fiction, he's so hot and so manly...
@ 2012-08-27

63

up,

37

down
Johnny is not gay and he once said in an interview that if he was gay he would come out soon because he couldn't stand to feel miserable. He's never been seen with a man or dating a man. He's always been seen dating beautiful women.
@ 2012-09-01

62

up,

42

down
He's hot and not gay at all!