Is John Travolta gay or straight?
Here you find the sexual orientation of John Travolta.
Do you disagree? Please
Inform us
.
John Travolta is
heterosexual / straight
Do you like John Travolta?
John Travolta gaydar
According to 4979 visitors John Travolta is
80%
gay.
The average gay-rating on gay-or-straight.com is 69%, which means John Travolta has been voted highly gay.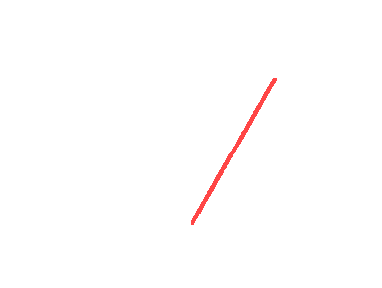 Please vote! How gay is John Travolta?

not gay - - gay
25 Comments
@ 2011-11-20

50

up,

29

down
He cried on Oprah, which is pretty .....
Candy @ 2011-11-26

116

up,

19

down
John Travolta is straight? Then why did he seduce my brother?
@ 2011-12-23

87

up,

9

down
John Travolta offered his ex lover of a few years 100k to not publish his story in the national enquirer. Within a few weeks of the story, not only did Travolta announce his engagement, but his wife was pregnant. This was in the early 90s.

That certainly says he is very gay.
darius @ 2012-01-01

42

up,

25

down
travolta is a flamer but because the gays. And anyone else for that matter no longer finds him attractive- his gay rating is lower than tom cruise.
Brad Pitt is pretty high too- hmmm I can see a pattern here- I bet all the ugly out gay men will have a 0% gay rating whilst the pretty ones like monty clift will be claimed! Tom Cruise and Brad Pitt- don't believe either are gay- the ppl who believe these rumours are those feel slighted by them somehow.

M @ 2012-02-23

112

up,

5

down
Oh Please! This site is total bullsh¡t! Everyone in Hollywood KNOWS he's Gay; it's their WORST kept gay secret of all!
((>.<))
Mike @ 2012-04-01

67

up,

7

down
Ummm... Is there a question?
Josh @ 2012-04-06

52

up,

5

down
Dear M, the site only says someone is gay only if that person has come out of the closet... otherwise you are straight!
Travolta says he is not gay... but we know he is... that little naughty boy... :)
Ida Bell @ 2012-04-25

57

up,

6

down
Sooooooo friggin' G A Y!!!!!!!!!!!!
Lesm @ 2012-05-04

44

up,

7

down
At Grease he acted as gay. That was notorious.
Donna @ 2012-05-04

58

up,

4

down
Yeah he is gay.
Bryce @ 2012-05-13

70

up,

6

down
....ummm....he cruised me once....100% on the gaydar..!!! (no joking...he really did...long story)..!!
Mr. Man @ 2012-05-16

34

up,

7

down
Darius, you may be right. But, I'll bet Travolta at least KNOWS HOW TO PROPERLY PUNCTUATE A FREAKIN PARAGRAPH!!
Lacey @ 2012-05-18

33

up,

5

down
This isn't a grammar course mr.man. I sense Darius touched a gay nerve. What he has typed is legible. Calm down, it's not that serious. Johnny boy is as sweet as honey.
@ 2012-05-27

52

up,

2

down
How many reports have to surface for us to accept that our beloved actor is gay? Sorry...
Shane @ 2012-06-17

58

up,

4

down
Soooooooooooo gay. By the way, being married does not mean you're straight. Take it from someone who lived that lie. He will one day come out of that big closet of his.
@ 2012-06-28

45

up,

3

down
He has to be at least bi! But probably favors men more !
Mister Massage @ 2012-06-30

58

up,

5

down
I know first hand that JT is gay. His denials are an affront to the gay struggle and he should come out proud (or brought out). It's time John.
CK @ 2012-07-02

32

up,

3

down
Oh what a tangled web we weave....just sayin' that the world wants him to come out so we can like him for who he is. It's really hard to like a celebrity who is hiding behind a facade. If he cares about his popularity, he should definitly come out
LittleJoanCrawford @ 2012-07-09

33

up,

8

down
He's gay. I didn't believe so until really thinking about it recently but all the signs are all there. Too bad he can't get into his jet and fly away from the truth lol. He played a woman in "Hairspray"! That part was played famously by one of the biggest drag queens ever to live. What straight guy would do that?? He likes to dance a little too much to be a hetero male IMO. Still think he's a good actor but definitely light in the loafers.
Heather @ 2012-07-12

29

up,

5

down
He tried to seduce male massuses. He's had one long term relationship with an older women in his 20s, as well as a long marriage. Obviously he's bi (i tried to type the "normal" full version of the word but the word s*x isn't allowed here!!!), no way near 87%.
Pony Boy @ 2012-07-22

30

up,

2

down
Helloooo 'friscoooo !
danica dolt @ 2012-07-22

64

up,

5

down
Aren't all scientologist's gay?
bubba @ 2012-09-03

53

up,

8

down
Scientology can cure gayness. That's why Cruise and Travolta are there.
gaybo @ 2012-10-02

24

up,

10

down
we are all gay peace man
Corey @ 2012-12-03

48

up,

4

down
Travolta and Tom Cruise are both pilots, so they can't be gay.....Oh wait, yes they can!!