Is Jensen Ackles gay or straight?
Here you find the sexual orientation of Jensen Ackles.
Do you disagree? Please
Inform us
.
Jensen Ackles is
heterosexual / straight
Why people think Jensen Ackles is not gay

Jensen Ackles is married to
Danneel Harris
(from May 2010-present)

Jensen Ackles dated
Joanna Krupa
(from Jan 2003-Jan 2005)
Do you like Jensen Ackles?
Jensen Ackles gaydar
According to 1415 visitors Jensen Ackles is
63%
gay.
However, the average gay-rating on gay-or-straight.com is 69%, which means Jensen Ackles is quite straight in comparison to other celebrities on this website.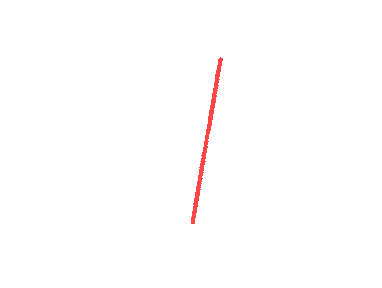 Please vote! How gay is Jensen Ackles?

not gay - - gay
13 Comments
jess @ 2012-01-29

74

up,

9

down
If he's 100% straight, I'm a toaster.
@ 2012-02-29

0

up,

0

down
Gay, gay, gay. Wouldn't touch a girl's kitty with a 10 foot pole. Was in long affair with Bi Padalecki. Lived together for years despite them both being millionaires. His agent scared him into a beard marriage and his boyfriend got offended, got religion, dumped him and went straight. Was in previous relationship with male soap opera actor, when they co-starred together on soap.
2+2=5 @ 2012-02-29

13

up,

8

down
Whoa. Swung by a SN fansite. Those fans are cray cray. Some are saying they think he is GAY... BUT TOO UPSTANDING TO EVER CHEAT ON HIS WIFE !?!?!?!?!?!?!?!?!!?
@ 2012-03-05

0

up,

0

down
That security guy must have so much dirt on Ackles and Padalecki. Any other guard who acts like he does, working for any other stars would have been fired long ago. It's got to be blackmail keeping him employed.
me thinks @ 2012-03-25

10

up,

4

down
he isn't choosey
love jensen @ 2012-04-16

71

up,

17

down
He has a sexy lover: Jared Padalecki
Dan @ 2012-05-09

0

up,

0

down
Best never to visit a spn fansite. It houses the biggest creeps of any fandom around. A world in which theres something wrong with you if you consider incest to be effing disgusting and in which Jared's baby news caused a meltdown because it was the final nail in the coffin of the imaginary J2 love affair. Weirdos and not in a nice way.
Jared @ 2012-05-24

23

up,

15

down
Jensen's such a hottie. I heard he likes moose.
Meow @ 2012-06-24

23

up,

2

down
We didn't used to call him "gay Eric Brady" when he was on Days of Our Lives for nothing!
jessie @ 2012-08-14

32

up,

3

down
I hope he's at least a little bi.Then there would be a little hope for us gay boys who are madly in love with him.
lovejensen @ 2012-12-11

10

up,

12

down
i WISH he was gay, but i'm pretty sure he's straight on the 100% percent.
lovejensen @ 2012-12-11

0

up,

0

down
i WISH he was gay, but i'm pretty sure he's straight on the 100% percent.
vero @ 2012-12-14

66

up,

8

down
C'mon! He's gay! And don't give me the he's married bs, ever hear of bearding?