Is Harry Styles gay or straight?
Here you find the sexual orientation of Harry Styles.
Do you disagree? Please
Inform us
.
Harry Styles is
heterosexual / straight
Do you like Harry Styles?
Harry Styles gaydar
According to 5822 visitors Harry Styles is
75%
gay.
The average gay-rating on gay-or-straight.com is 69%, which means Harry Styles has been voted highly gay.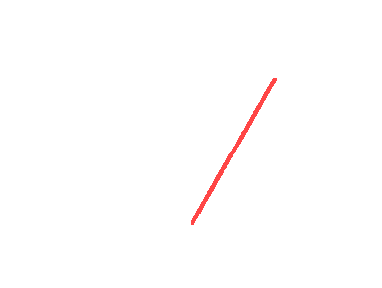 Please vote! How gay is Harry Styles?

not gay - - gay
14 Comments
Um No @ 2012-07-30

52

up,

268

down
Louis, Liam, and Zayn have girlfriends! And none of them Gay -__- get your facts straight.
No way @ 2012-07-30

44

up,

211

down
The boys of 1D r not gay. Liam and Louis have girlfriends and Harry zayn and Niall are waiting for the perfect girl so they r NOT gay. They all have bromances but that doesn't mean they are gay they are like brothers. So get your facts straight people -____-
Let's be srious @ 2012-07-30

37

up,

177

down
although he and louis luff each other...let's be serious...he's straight
LARRY STYLINSON FOREVER!!! @ 2012-08-02

48

up,

142

down
LARRY STYLINSON FOREVER!!! but seriously i know he's straight. i also know he goes for older woman. like caroline flack, she is such a cougar!!! i just find it gross how she goes for guys almost half her age and gross how he goes for women twice his age. but if they do end up getting backtogether pemantly i will respect her, because i love harry too much to put him in pain, over his girlfriends sadness. love ya harry! <3
Claire @ 2012-08-05

31

up,

164

down
The boys of 1D are straight. okay people?!
Deal with it @ 2012-09-01

195

up,

18

down
A girlfriend/boyfriend doesn't determine your sexuality. You do that yourself. So saying that they can't be gay/bi/pan/whatever because they are currently dating someone doesn't prove shit.
Just because they have girlfriends.... @ 2012-09-16

197

up,

21

down
Them having girlfriends means absolutely nothing, so using that as evidence for their homosexuality is homophobic and pitiful. There are countless accounts out there where gay men get married to women although they are not attracted to them because of religious reasons, family issues, etc. Being gay is unfortunately still not fully socially acceptable yet, and because of this, countless gay men hide their homosexuality by using women as fake romantic partners to save themselves from the hate they expect to get from coming out. So seriously, stop making them having girlfriends "proof" that they aren't gay. It makes you look desperate, actually.
. @ 2012-10-23

99

up,

23

down
Whether they're gay or not you'll never marry them, sorry sweetheart :) xx
Goodbye :) @ 2012-10-23

161

up,

15

down
"Guys are fit sometimes." - Harry Styles
kayla45456 @ 2012-11-07

146

up,

12

down
for those of you who think that harry is 100% straight, you can't assume anyones sexuality. just because he's dated girls before, does not mean he only likes girls. harry could be bisexual or pansexual.


stop thinking you know everything about the boys. you really don't. especially their sexualities.


Also, it annoys me when fans get offended when someone suggests that one of the boys is gay. being called gay is not an insult.




so, please, take what I said into consideration before you make yourself sound like an ignorant 11 year old.
Wow. @ 2012-12-02

75

up,

8

down
Harry did say he was bisexual. Therefor he is not straight. He said if he found a guy good enough that he really loved he would be happy. Having girlfriends means nothing and most of you know nothing about one direction and you're probably all 10 year olds who saw this website on Facebook and are trying to get in on something you should not be in.
ELOHEL @ 2012-12-23

77

up,

7

down
Harry has said he is bisexual on numerous occasions, but for some reason a lot of his fans are still trying to prove he's straight as a board because they have it in their narrowminded heads that someday they'll be his girlfriend and that they'll get married and have babies and blah blah blah. However, this isn't the case with most fans (thank god) but the ones that do believe these things are annoying, angry, naive and have terrible double standards on how a "good fan" should act. I've personally gotten over 30 messages telling me "go kill yourself Harry's happy with Taylor!" Or "your so dumb lol go die the world would be better off without you", simply because I believe Harry looks a lot happier with Louis than he does with Taylor. But having a girlfriend means nothing in terms of sexuality. Wasn't Elton John married for four years before he came out as gay? (I probably got that wrong but whatever.)
And besides, it could be hurtful for someone to be called gay if they were straight, but imagine how he feels when your protecting him for a feature of his that he doesn't even have? When you say "stop Harry's totally straight you're hurting his feelings and tearing the band apart!", you're saying harry himself is tearing apart the band simply because he isn't heterosexual.
Wow that was a lot longer than I anticipated, but whatever. Just take a moment and look at your life. Your choices.
larry. @ 2012-12-26

35

up,

4

down
1. nobody says directionater. 2.nobody says directioner. U PPL NEED TO GET ON TWITTER UR SITTIN OVER HERE THINKING U KNOW EVERYTHING ABOUT THEM NOOO twitter is where we found out everything really if u dont have one or keep up with them u know nothing. having a girlfriend MEANS NOTHING havent u heard of beards? and u can come out with being gay after having a girlfriend seriously. and u people r saying "omg louis is NOT gay hes dating eleanor and harry is looking for the perfect girl." no stop open your eyes and close your ears STOP believing the media its feeding you crap just read this. http://hazzalovesboo.tumblr.com/larryanalysis
Sorry Girls @ 2013-02-05

58

up,

6

down
Just because they have/had girlfriends doesn't mean anything. For all you know, they could be beards. They could also be bisexual for all we know. There is more proof out there proving their homosexuality than there is proving that they are straight. Just because they've had girlfriends doesn't mean they only like girls. And those relationships could have been set up my Modest! Management to hide two of the boys' relationship. Face it, Larry act like more of a couple than Elounor ever have. <3 xx