Is George Michael gay or straight?
Here you find the sexual orientation of George Michael.
Do you disagree? Please
Inform us
.
George Michael is
homosexual / gay
Why people think George Michael is gay

Michael was in a long-term relationship with sportswear executive Kenny Goss from 1996 to 2009.

Michael was in a relationship with male Brazilian dress designer Anselmo Feleppa in 1991.

In 2009, Michael said that he realized he was gay at the end of Wham!

George Michael is dating
Kenny Goss
(from March 1996-present)
Do you like George Michael?
George Michael gaydar
According to 3530 visitors George Michael is
84%
gay.
The average gay-rating on gay-or-straight.com is 69%, which means George Michael has been voted highly gay.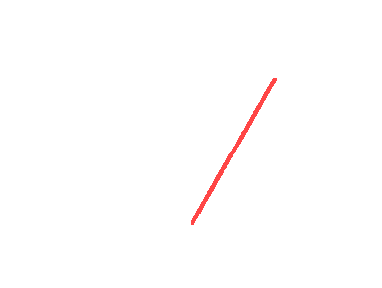 Please vote! How gay is George Michael?

not gay - - gay
11 Comments
Horst Werner @ 2012-01-05

0

up,

0

down
He is not normal sorry but it's true. He acts like a fool and behaves as someone who has mental problems. Makes people feel sick.!!!! His public disgraces are foul and dumb.

His only good thing is his music its ok, but his personal life is a mess and stinks.!!!!!!! Mentally disturbed I say.
Amie Hannigan @ 2012-01-10

10

up,

37

down
He is a good singer but his private life is wierd and strange.
George needs to sort out his private life.!
Earl Holliman @ 2012-02-06

26

up,

18

down
Should take some of his fortune and build a
public mens room
on his estate where
he could stay on his
knees all day long
while singing
LOOKING FOR LOVE IN ALL THE WRONG PLACES !
@ 2012-04-15

34

up,

5

down
He is definetively gay and he came out of closet, unlike tom cruise.
Steve @ 2012-08-24

0

up,

0

down
C'mon people, the man's *OBVIOUSLY* as strait as a board. Giving a BJ to a man in a public bathroom doesn't make you gay. I voted for strait!
@ 2012-08-30

18

up,

2

down
gay
Ted Browner @ 2012-12-12

0

up,

0

down
He is not gay, this man is totally straight - Trust me!
frankie @ 2012-12-24

33

up,

4

down
he's nice and his songs are great. i love him and could care less about his sexual orientation.
jackinthebox @ 2012-12-30

0

up,

0

down
as gay as they come. did u c his boyfriend: kenny g. pufter.
jackinthebox @ 2012-12-30

0

up,

0

down
as gay as they come. did u c his boyfriend: kenny g. pufter.
FrankNStein @ 2016-08-29

0

up,

0

down
It's George Michael! It should say 100% gay!