Is George Clooney gay or straight?
Here you find the sexual orientation of George Clooney.
Do you disagree? Please
Inform us
.
George Clooney is
heterosexual / straight
Why people think George Clooney is not gay

George Clooney is dating
Stacy Keibler
(from July 2011-present)

George Clooney dated
Elisabetta Canalis
(from July 2009-June 2011)

George Clooney dated
Sarah Larson
(from Jan 2007-May 2008)

George Clooney had a fling with
Lucy Liu
(from Dec 2006-Dec 2006)

George Clooney dated
Lisa Snowdon
(from Jan 2000-June 2005)

George Clooney dated
Krista Allen
(from Jan 2002-Oct 2004)

George Clooney was rumored to be with
Renee Zellweger
(from Jan 2003-Dec 2003)

George Clooney was rumored to be with
Charlize Theron
(from Jan 2000-June 2000)

George Clooney was rumored to be with
Lucy Liu
(from Jan 2000-Jan 2000)

George Clooney dated
Celine Balitran
(from March 1996-July 1999)

George Clooney was rumored to be with
Karen Duffy
(from Feb 1995-Jan 1995)

George Clooney was married to
Talia Balsam
(from Dec 1989-June 1993)

George Clooney dated
Kelly Preston
(from Feb 1988-Jan 1988)
Do you like George Clooney?
George Clooney gaydar
According to 2672 visitors George Clooney is
72%
gay.
The average gay-rating on gay-or-straight.com is 69%, which means George Clooney has been voted highly gay.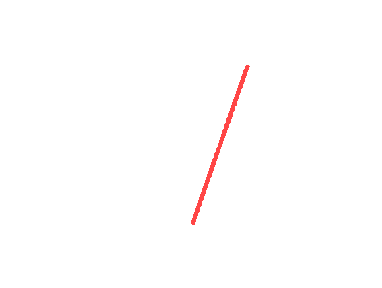 Please vote! How gay is George Clooney?

not gay - - gay
23 Comments
Kev @ 2012-01-28

0

up,

1

down
Whether or not he is gay, he still sucks. ☺
j @ 2012-02-05

52

up,

10

down
Uh yeah ... very.
Nell-o-tron @ 2012-03-04

65

up,

12

down
Completely out to industry-friends. Completely closeted to the general public. That's the way Hollywood does business. If he wants to come out, he gets to do it on his terms.
Johnny @ 2012-03-08

52

up,

10

down
Just imagine how much money he has wasted on beards!
@ 2012-03-17

43

up,

8

down
Clooney is Tyrone Power re-incarnated...pretty and gay!!
hfs @ 2012-03-24

33

up,

7

down
Tyrone Power I have to look his bio up was he in alot of relationships in order to mask his gayness.
fran @ 2012-03-24

25

up,

6

down
I agree with you Nell-o-tron.
TODD WINDSOR @ 2012-04-09

1

up,

0

down
I would go along with him being mostly gay but I think he loves women but does not have the equipment..........just the great face and the terrific mind which goes well with his fortune.He is a philanthropist and caring and has property around the world. He more than likely gets sex in foreign locations where he works or does charity work and is a good person.I suspect he is oral and passive in bed have not heard any rumors to prove it. Most women like to get off with oral stimulation more than with a big tool. Guys like big tools more.That is why you see so much more in gay porn than in hetero. Most girls will say she would rather get off, then will do anything to please a guy.
CGH @ 2012-04-26

69

up,

9

down
George Clooney has a house on Lake Como in Italy. Since his arrival, and the reputation he has with the locals, its now known as Lake Homo, according to my Italian friends:) Also have a gay friend who went to NC University with him, who said they had a fling together. I wish him all the best which ever way he leans, as he comes across as a very nice and articulate person, and that is all that counts:)
Antao @ 2012-06-12

42

up,

8

down
I just wish the hell he'd come out. He's a fantastic guy in person, and he could do so much good in helping change attitudes.
If You Seek Amy @ 2012-06-19

28

up,

8

down
I have been saying this to many of my Gay friends. They do not believe he is "family". I always say name a woman he has dated that has ever done an interview about their relationship.When it's done they're lips are sealed. Heck their lips are sealed while they're "dating" him. LOL. He must have an iron clad contract with them.
norma @ 2012-06-22

40

up,

4

down
OMG-the man is in every way gay!
Atlgirl @ 2012-07-10

37

up,

5

down
Know a gay person who "knows" he is very gay

Cassandra @ 2012-08-03

23

up,

4

down
He said he was gay in a recent interview. But everyone assumed he was kidding?
Ste @ 2012-08-12

18

up,

5

down
Well said, CGH!
ANDREW @ 2012-09-20

1

up,

0

down
GEORGE USE TO HAVE SO MANY YOUNG ITALIAN MEN HANGING ROUND HIS VILLA IN LAKE COMO IT WAS KNOWN AS LAKE HOMO !!
Bogie @ 2012-10-28

10

up,

57

down
Oh please, george is as straight as they come. He has had a lifetime of girlfriends back to high school days.
Carrie @ 2012-10-30

13

up,

31

down
Just because he's been one bitten etc of the matrimonial state doesnt mean he's gay. Perhaps heis exes dont speak about him because he genuinely is a nice guy and he doesnt speak about them either - a case of mutual respect.
Jill @ 2012-11-11

39

up,

4

down
I figured that out back in the ER days. Token photo of him with a woman once or twice a year. Celebrity magazines show him with all men on his motorcycle trips and such. Female celebs that publicly crush on him, after they meet him have no mention of him again. I really like him as an actor and world awareness projects are of top notch character. It just looks like he lives a lie in his eyes.
ANDREW @ 2012-12-16

1

up,

0

down
GEORGE CLOONEY HAS SO MANY YOUNG ITALIAN MEN ROUND AT HIS LAKE COMO VILLA ITS KNOWN IN ITALY AS LAKE HOMO CLOSET GAY
Danny @ 2013-02-11

1

up,

0

down
'Dated' women. Look, anyone who objectively looks at various celebs using standard criteria can see who is probably gay. Also, he 'dated' so many women, kinda suspicious, looks like a smokescreen to me. Entirely understandable of course. Celebs have a lot to lose when they come out-especially the males. If a man comes out, it has a significant impact on his popularity/marketablilty.
Daven36 @ 2016-03-31

1

up,

0

down
Clooney is clear gay because he is eyelayesman.
Every man who has a thick and long lashes are homosexual
John @ 2016-05-15

0

up,

1

down
According to this bs site, everyone is highly gay.