Was Freddie Mercury gay or straight?
Here you find the sexual orientation of Freddie Mercury.
Do you disagree? Please
Inform us
.
Freddie Mercury was
bisexual
Do you like Freddie Mercury?
Freddie Mercury gaydar
According to 7907 visitors Freddie Mercury is
84%
gay.
The average gay-rating on gay-or-straight.com is 69%, which means Freddie Mercury has been voted highly gay.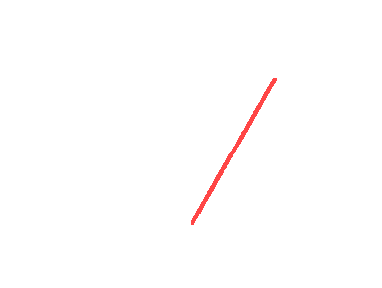 Please vote! How gay is Freddie Mercury?

not gay - - gay
15 Comments
Jim @ 2011-12-08

30

up,

150

down
Yes, he was a bonafide "peter puffer". AIDS was purported to have taken his life. What a musical waste.
james @ 2011-12-15

134

up,

7

down
Freddie was a wonderful person, our loss is not just musical.
Me @ 2011-12-27

80

up,

5

down
He was awesome,just that.RIP,we miss you sir.
totalqueer @ 2012-01-01

52

up,

24

down
who voted lower than 100? ur in denial. look at that stache! anyway, love his music and his fantastic showmanship.
Kat @ 2012-02-07

76

up,

14

down
History says bi.
cas @ 2012-03-22

49

up,

9

down
the saddest part of his story was that when hid a little bit of make-up lots of people said "he is gay,he wears make-up!"and when he made a more man-like figure,again those people said"he's gay,look at his tache!"
no matter whatever he would do or looked, it would definitely mean gay!
cause it was "freddie's".

lots of people were badly jealous of him.i haven't seen any man in my whole life having all what freddie had,fame,popularity,money,great talent,unique voice,millions of fans ,u know having all of this is such a heavy heavy thing and still being faithful to his very first love in his heart.
@ 2012-03-23

24

up,

135

down
No offence but some of you make him out to be some great humanitarian, but the only contribution Freddy ever made in person was fulfilling another man's lust.
Sure, his music rocked, but apart from that, the only deposits he made were left in the back of Davis Bowie's shorts, lol!
sweetunes @ 2012-05-04

48

up,

4

down
Freddie was a gentleman first and foremost, a beautiful spirit and the most talented singer of his generation, with a 4 octave range, and and voice that had both power and emotion. He could sing anything and make it sound special. His onstage performances were fantastic and have never been duplicated. Watch the Live Aid 1985 Queen Performance, as he sang, and danced and pranced his way into millions of peoples hearts! What a true gem! He lived life to the fullest, loved deeply, and was a true "Singer of Songs". We miss you so much darling!
@ 2012-05-20

64

up,

3

down
Freddie Mercury was openly bisexual. He had a long term relationship with Mary Austin before they broke up and Freddie started dating Jim Hutton. Freddie stated that Mary was his soul mate. I don't know why they broke up, though.
Keyo @ 2012-05-27

23

up,

3

down
I had a friend in the 70's that drove Limo in Phila. Queen did two days of shows there and it was his job to pick up the band and take them back and forth to the shows. He told us Queen came in a day early and for two nights he had to take Freddy to ever gay bar in Phila. till he found someone. Of course we didn't want to believe him but as it turns out he was telling the truth.
Jane @ 2012-06-13

48

up,

13

down
Freddie was bisexual, not gay
Brian @ 2012-08-20

24

up,

2

down
One of the most talented performers ever to grace our stages, An incredible vocal range and natural born showman.

Freddie was also a very humble, compassionate and thoughtful to those around him in the limited time that I knew him. Those are the only "Labels" that matter!
H @ 2012-11-24

26

up,

9

down
Honestly i think he is bisexual because you used to see him with girls all the time so hes not just gay.
Farts @ 2012-12-29

38

up,

4

down
Seriously? "Quick relationship"? He and Mary were together for six years and remained close friends for the rest of his life. He also left most of his fortune (millions) to her (plus his mansion). Austin even received more than Mercury's family did when he died. His boyfriend at the time only received about 500,000 pounds. I'm not saying he's straight, but better, more logical reasons needs to be given to support the notion of his sexuality. Peace
Auntie @ 2013-02-08

30

up,

6

down
Freddie was fairly open about his homosexuality toward the end of his life. What was so shocking about his death was that he announced that he had aids just a few days before he died.

When I learned that he had passed, I sat right down and cried. Queen was one of my favorite bands. To think that we would never have that again was pretty brutal. On top of that, Freddie was very talented in other areas. It was a tremendous loss.

As for the "peter puffer" comment below, my son was diagnosed with AIDS about two years ago. He is not gay, he is happily married, and he was not a drug user. If you research it, the VA infected a bunch of their patients with AIDS. My son served his country in the military. Do you think he deserved to get AIDS for that?