Is Dianna Agron gay or straight?
Here you find the sexual orientation of Dianna Agron.
Do you disagree? Please
Inform us
.
Dianna Agron is
heterosexual / straight
Why people think Dianna Agron is not gay

Dianna Agron is dating
Sebastian Stan
(from July 2010-present)

Dianna Agron dated
Alex Pettyfer
(from Aug 2010-Feb 2011)

Dianna Agron was rumored to be with
Adam Brody
(from Nov 2009-Nov 2009)
Do you like Dianna Agron?
Dianna Agron gaydar
According to 1538 visitors Dianna Agron is
75%
gay.
The average gay-rating on gay-or-straight.com is 69%, which means Dianna Agron has been voted highly gay.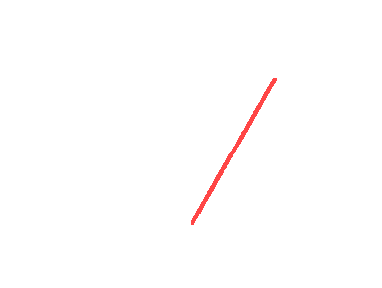 Please vote! How gay is Dianna Agron?

not gay - - gay
29 Comments
HayleyA @ 2012-01-01

0

up,

0

down
She's bi sexual. Trust me, I'm her cousin - I should know.
phil @ 2012-01-08

33

up,

7

down
she's TOTALLY gay, gente!
ask Lea Michele aka shellinha.
@ 2012-01-14

0

up,

0

down
Comments that are claiming to be definition of a celebrities sexuality should not be posted on your site (ex. Dianna Agron, Naya Rivera) without substantial proof. Both girls have never said they were anything but heterosexual and posters claiming to be family members or otherwise stating speculation as fact hould be taken down .
@ 2012-01-20

0

up,

0

down
Excuse me, person above, but neither have actually stated *any* sexuality.

And, just for the record, Dianna Agron is 100% gay. Trust me, I'm her girlfriend.

@ 2012-01-20

36

up,

7

down
If you want the answer, just go ask Lea.
@ 2012-01-20

0

up,

0

down
Person above, calm yo tits. It's all in good fun. Chillax.
Also, Dianna is the first lady of the rainbow unicorns.
Diana @ 2012-03-08

12

up,

37

down
Just because you want Agron to be gay, doesn't make her gay.

Claiming you are related to her and saying she is gay is libelous.

You can and should be sued for damaging her reputation and her career.

Even if you don't care that you are flat out lying about Diana, you should care about that.
@ 2012-03-12

0

up,

0

down
Anyone can post anything on a site. For one thing, if you actually had any power, you could get it taken off the site. So don't try to act like you're some kind of lawyer. Another thing, you have no idea what you're talking about regarding Naya or Dianna. Several of the girls on Glee OPENLY admit they have "varied" preferences. People are just having fun, while you are making comments about what you actually have no idea. Even if any of them did fool around with the same sex, who cares? The only people more curiously bisexual than actors are models and dancers. Their artists. It happens. Deal with it.
Angela @ 2012-03-16

10

up,

8

down
It doesn't matter to me if it's true or not (although I secretly wish it is). Her and Lea Michele would be hot as hell together.
Kay @ 2012-04-07

26

up,

5

down
So, you're saying it's damaging to be referred to as gay? That's offensive. In the past when linked with other women she has been flattered. She has never stated she isn't bisexual.
It shouldn't be damaging to anybodies career to be gay. What you are saying is that being gay isn't good. YOU should care about that.
Natalia @ 2012-04-18

12

up,

6

down
Wow... Diana, that's just cruel and homophobic. Basically what you just wrote is that being gay will ruin your career and reputation
Hannah @ 2012-04-19

15

up,

3

down
Wow, Diana, not only did you just say that being gay is bad and damaging, but you also just misspelled someone's name that is right above this comment box. No, I am not referencing your name, but the actually content of the comment. DIANNA has actually been flattered when linked to other women, practically kissed Lea Michele, and even wore a 'Likes Girls' shirt during a Born this Way number. She isn't afraid of being linked as gay, so even if she isn't, it ain't damaging!
lol @ 2012-06-04

16

up,

9

down
i think she's gay and dating Lea. Achelelette are taking over.
Nina @ 2012-06-19

23

up,

7

down
WTF? She's NOT dating Sebastian Stan. And everyone knows she is so fucking in love with LEA MICHELE.
Sarah @ 2012-06-30

23

up,

10

down
She is in love with Lea Michele. AND you guys know that Lea Michele is a female, right? Good. %100 GAY!
Tons of u are wrong @ 2012-08-13

3

up,

18

down
@Hannah FYI dianna wore a Lucy Caboseey shirt during that episodes it was kurt (Chris colfer) who wore a likes boys shirt and all of you are saying lea and dianna are dating well guess wat its not true in case you havent heard Lea Michele moved in with Cory Monteith and the only reason dianna and lea lived together was bcuz they r good friend not to mention Dianna Never even said she was Lesibian and ud think that she would have come out like chris colfer and a bunch have other people have do u guys even keep up with ur glee news if u did u would know Dianna Agron and Lea Michele are both 100% straight.
maude @ 2012-08-14

19

up,

5

down
Maybe, she is not gay.. but she is in love with Lea Michele. ;-)
Allison @ 2012-08-16

9

up,

3

down
she did actually wear that t-shirt. In a live performance. search for it.
She did, however, say that it doesn't mean she loves girls.
Though that doesn't mean she's not into girls, only that she didn't mean that with that t-shirt.
Ari @ 2012-09-04

4

up,

13

down
Stop talking about her sexuality. It's people like you who still have to talk about it what makes her act like straight for public eyes. Let her be who she is and stop talking about her relationship with Lea like it's something public for everyone.
@ 2012-09-30

6

up,

8

down
probably straight or bi. she might seem gay because she's a hipster
Jara @ 2012-11-06

15

up,

3

down
Has probably experimented with girls.
Name @ 2012-11-13

18

up,

5

down
Gay and hot!
melpo @ 2012-11-13

7

up,

5

down
Personally i think she's BI,
I am a model here in Asia. Well you see..surrounded by many beautiful women sometimes comes a desire to try new things. BUT however, to keep our career, we should all be clever cover it.. As it for me, i still don't know am i lesbian or straight or Bi. +_____+
Nelly @ 2012-11-26

0

up,

0

down
Imagine tribbing with her!!!
HBIC_Skysplits @ 2012-12-28

15

up,

2

down
Okay maybe she's not gay... but one thing is fosho! she's 100% hella gay with Lea.
HBIC_Skysplits @ 2012-12-28

0

up,

0

down
Okay maybe she's not gay... but one thing is fosho! she's 100% hella gay with Lea.
Tutt @ 2012-12-31

11

up,

12

down
She is very clearly the bohemian, bisexual artist type. Has probably been with a few girls, but saves her serious relationships for men.
Mary @ 2013-01-29

27

up,

4

down
She seems very gay to me. Not saying she is, but she gives off a certain vibe.
Sora @ 2013-01-31

21

up,

3

down
It's not difficult to picture her with a woman. Not difficult at all.