Is David Bowie gay or straight?
Here you find the sexual orientation of David Bowie.
Do you disagree? Please
Inform us
.
David Bowie is
heterosexual / straight
Why people think David Bowie is not gay

Married to Angie Bowie (Mary Angela Barnett) from 1970 to 1980 (divorced)

Married to Iman from 1992 to present

In an interview with Rolling Stone magazine in 1983, Bowie said that his public declaration of bisexuality was the biggest mistake he ever made and that he was always a closet heterosexual
Do you like David Bowie?
David Bowie gaydar
According to 4393 visitors David Bowie is
64%
gay.
However, the average gay-rating on gay-or-straight.com is 69%, which means David Bowie is quite straight in comparison to other celebrities on this website.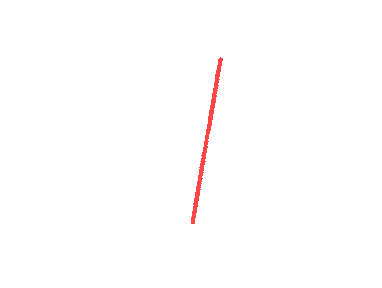 Please vote! How gay is David Bowie?

not gay - - gay
20 Comments
@ 2012-01-28

89

up,

12

down
I love Bowie gay,straight or Bi.
Kristin @ 2012-04-17

85

up,

19

down
bowie is bisexual, not gay.
Zane @ 2012-04-18

57

up,

23

down
Really? Really people? He has been married to two different women and has one child with each of them. Sure he was in relationships with men, but that doesn't mean he's gay. It's pretty obvious that he is, or rather was (due to the fact that he himself has stated that his sexual preference has changed over time) bisexual.
Geoff @ 2012-04-21

30

up,

45

down
David Bowie has had sex with men. As far as this website is concerned, he is gay. The face he's also had sex with women is completely irrelevant. The website isn't "Gay or Straight (or Bi, or got drunk at a frat party at Oklahoma State one weekend)."
Ash @ 2012-04-30

42

up,

20

down
David Bowie was indeed Bi-sexual for a long time there, but he is not gay. David has a beautiful wife and daughter whom he both loves very much.
d @ 2012-05-24

35

up,

11

down
bisexual
@ 2012-06-05

29

up,

51

down
David Bowie is straight.
J @ 2012-06-20

27

up,

40

down
David Bowie is one straight sexy British babe!
Nikii @ 2012-06-21

75

up,

10

down
David Bowie HIMSELF said he is bisexual.Get over it people

Wilger @ 2012-06-25

23

up,

5

down
Wow, the tone of some of these messages leads me to believe you think you have a chance with David Bowie! Ahahahaa
@ 2012-07-08

30

up,

23

down
David Bowie announced to Groove magazine that he was straight and the whole Bi think has been a marketing ploy sine the Ziggy Days. He was serious
marie @ 2012-07-16

36

up,

3

down
I don't care what he is. I'll always be a huge fan <3
sound and vision @ 2012-07-22

34

up,

4

down
straight?, gay?, who gives a shit, this guy can play and has beautiful artwork. Serious creativity within mr jones!
Andre @ 2012-08-28

23

up,

3

down
I hate how people says "who cares if X it's gay?" "I couldn't care less" "That's not people's business" so what you're doing in this page. Sorry it's everybody's business if you jump in other mens and say you're bisexual in every interview when you're young.
Barbara @ 2012-10-03

28

up,

6

down
Just take it from the man himself: He's bi.
NATHAN @ 2012-10-07

23

up,

3

down
Ask Mick Jagger another Bi.Anyway I'm still a fan of Ziggy Stardust.
Jim @ 2012-11-01

21

up,

11

down
Bowie himself admitted that he had an encounter with a man and he said "It was the worst mistake I ever made", so I think he's straight despite some youthful experimentation.

KID @ 2012-12-01

25

up,

5

down
Bowie did an interview several decades ago where he, in his words, "came out" as straight. He said there was a lot of pressure in the 70s to experiment like everyone else because the androgynous/bi image was a real selling point at the time, so he went along with it but was never comfortable with it.
Dazz @ 2012-12-06

28

up,

9

down
I'm just in awe over "Ash"'s comment: "he was bisexual for a while, but he's not gay. He has a wife and child he loves very much." "Ash" has no comprehension whatsoever of sexuality, particularly homosexuality or bisexuality. Let me clue you in: You're not "bisexual for a while." Arguments remain on whether you're born or raised into your sexuality (for me, for example, it's the latter - I was molested as a child by my father, and now find purely sexual attraction to men and romantic and sexual attraction to women). Regardless, your sexuality does not change. You don't hook up with Mick Jagger one day, wake up the next, marry a female model, and never find yourself attracted to men again, as you're suggesting Bowie did. That's ridiculous. Kinsey said that sexuality is not black and white, it's shades of grey - I agree, and feel that NO-ONE is purely hetero- or homo-sexual. That's up for debate, too, though. Anyway, your point about his love for his wife and kids proving he's straight is almost as ridiculous as your absurd hypothesis of his mutating sexuality (hope I'm not using too many big words for you - for real, not [entirely] meaning to be nasty). You're implying that, because he loves his wife and child, he can't be attracted to men? How many men have you heard of who do other dudes on the down low? Most of them love their wives and families completely - they're just deprived of something they sexually crave. That's why my plan is to get married, have a fairly open relationship with my wife, and have a hot pool boy who we can both have fun with, maybe together. Anyway, let's not let me get carried away here. POINT IS. Loving your family doesn't make you straight, or gay, or anything. If a man was married to another man who he loved very much, it doesn't mean he might not cheat with a woman. Bisexuals are bisexuals, and David Bowie is, was, and always will be bisexual.
coo @ 2012-12-18

21

up,

11

down
Dazz you are wrong. Sexuality is fluid for many people, not fixed as it is for some.